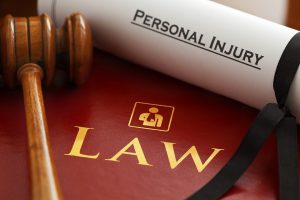 A law firm website is one of the most valuable online marketing tools your office can have. But it's only as good as the landing page you create or have created for you. Law firm SEO services will make sure potential clients are able to find it at the top of the search results in your neighborhood or for your niche. With improved online visibility, it then becomes important to think carefully about what you want the consumer to see first on your page — that you specialize in DUIs or divorce, or do you cover a broad spectrum of legal issues?
Next, make sure that vital contact information is prominent and clear. Your office number. Fax number. Email address.
Next, your web page should clearly link to all other social media you're using — such as blogs, vlogs, Facebook, Instagram, Pinterest, etc. It is sometimes best not to try to hard sell consumers on the initial landing page but instead to save that for the next site — that gives prospective clients a feeling of being in control because they have the prerogative to click through or not. For most online shoppers, that's a comfortable feeling. And it also starts to build a modicum of trust. But again, if your website is not on the first page of search engine results, you won't be seeing many hits or click-throughs at all.
Don't let your ROI turn into a RIP.
To generate more cases and more leads, your website must be tied to strong keywords. An aggressive and consistent SEO strategy is essential for an attorney website. Researching your competitors will reveal how to craft a comprehensive and specific website and marketing strategy. This is what puts and keeps your law firm's priority status on Google and other search engines.
Larger law firms, of course, hire someone specifically to handle all their social media contingencies. But even if your office is not in a position to have a staff member dedicated to nothing but social media posting, it's still important that you make your presence known on the social network.
Because here's the kicker: According to a 2015 survey, people earning more than $150 thousand per year were more likely to find a lawyer through the Internet than through a friend's recommendation. Very few lawyers turn up their noses at clients making more than $150 thousand per annum.
So can you afford NOT to have an effective SEO plan for your law firm?
If you feel you can't hire someone to do it, then, by all means, use a consultant. They can be hired by the hour or by the results wanted. Just set some realistic and measurable goals that you would like to see for your law firm, and then start shopping for an attorney/law firm SEO strategist that fits your needs.
If you are ready to get your law firm noticed online, contact us today! We have the expertise and have been in the SEO business for a long time. We'll provide you with a law firm SEO plan tailored to your needs. Don't wait any longer. Call (801) 876-0195 today and get your free SEO audit.