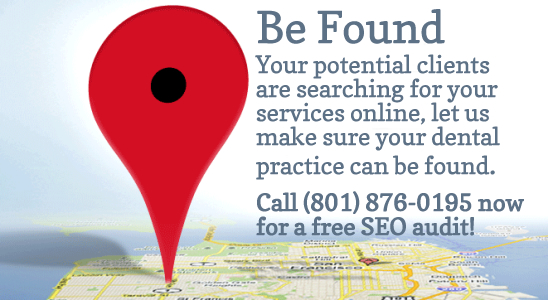 An effective dental website can be very useful if the local people can find it and contact your clinic easily. Your landing page should always have your phone number, business hours, email address, and an alternative phone number for emergencies. With SEO for dentists, your website will use a variety of off-site and on-site strategies for marketing. It will bring resources to attract the right kind of target audience — whether it's children, adults, or seniors. A well-handled dental website can become a dominant SEO occurrence in very little time.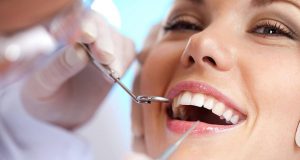 Whether you specialize in sedation dentistry, cosmetic treatments, TMJ treatment, Invisalign work, or implant dentistry, a website specific to your unique options is a smart marketing move that doesn't have to cost much or take up too much of your time.
Today's dental SEO marketing strategy usually incorporates much more than just basic optimization and tactics for link-building; it has to in order to secure a consistent top listing, as well as to attract the high volume of quality visitors needed to achieve a consistent ROI (return on investment).
If you think being on a digital "Find a Dentist Near You" list is all you need to do to boost your clientele — you have another thing coming! In today's fragmented market, someone in need of dental care is going to look at professional websites, Google reviews, Facebook posts, Pinterest notes, and even videos and vlogs. Not to mention tweets and retweets. Can you honestly say you're well-represented on any of these social media platforms? Social media was meant for tooting your own horn; it's set up to let your qualities and expertise shine — but only if you get your message out there in a professional-looking manner.
I don't have the time and talent for all that stuff!
If you don't know how to do much on social media and don't know where you'd find the time to do it — that isn't the problem. Not at all.
The challenge is . . . Do You Believe That Proper Content Marketing Can Bring More Customers To Your Dental Business?
If you truly believe in digital marketing, then it's a simple matter of finding and hiring the best SEO marketing agency available. Set your budget; set your goals; and then look at what some of your competitors are doing with digital marketing and how successful they are.
Make sure you hire a company that provides SEO for dentists, which will result in top search engine rankings on a consistent basis. One that has experience and success in generating leads and plenty of new business with an established synergy. They have to be able to customize your SEO strategy and marketing goals to fit your needs and budget. And they should be knowledgeable enough to keep your business and listings from being adversely affected by changes in Google's SEO algorithms.
If you feel it is time your dental practice was found online, contact us today! We have the expertise and have been in the SEO business for a long time. We know exactly what SEO for dentists should include to be successful, and we tailor our services to meet those requirements. Don't wait any longer. Call (801) 876-0195 today and get your free SEO audit.